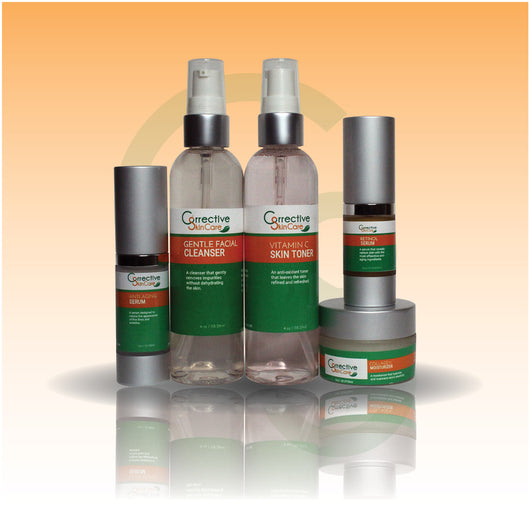 Anti-Aging Kit
Regular price $117.54 Sale
Our Anti-Aging Kit is perfect to keep your skin smooth, radiant, and glowing with an all-in-one approach. We created this kit to include our best anti-aging products so you can purchase everything you need in one convenient kit. Formulated with skin-loving ingredients, you'll love using these products to keep your skin beautiful. This kit includes:
Gentle Skin Cleanser - designed to cleanse your skin of impurities, makeup, and dirt.

Vitamin C Toner - Vitamin C is proven to brighten the skin and reduce the appearance of age and sun spots. This toner is perfect to prep the skin for serums and moisturizers.

Anti-Aging Serum - Gentle and made to smooth and hydrate your skin, this serum is ideal to rejuvenate and revitalize dehydrated and tired skin.

Retinol Serum - Our Retinol Serum will reduce the appearance of fine lines and wrinkles over time and bring added radiance and brightness to your overall skin appearance.

Collagen Moisturizer - As your skin ages, collagen production is decreased over time, making your skin appear thin and tired. Bring revitalization to your face with our Collagen Moisturizer. You'll love how firm and tight your skin will appear.
If you're looking to keep your skin bright, smooth, and firm, try our Anti-Aging Kit. You'll love how easy it is to use Corrective Skin Care products and the results they give.